ABOUT US
The Company
"A LUXURIOUS BRAND FOR EVERYONE"
Our CEO brought his experience from London back to Malaysia and created the brand, C.Michael; and is supported by his own state-of-art R&D laboratory and production factory, that produce the utmost best quality of product to the market.
---
Having founded and registered C.Michael in London in 1988, Michael now leads the company with more than 40 years' of experience in the hair & beauty industry, both internationally and locally. The industry is fast paced and demanding yet engaging, and this is exactly what attracted Michael in the first place. His passion for hair was developed over time through his apprenticeship with renowned hairstylists in United Kingdom.
---
OUR PHILOSOPHY
C.Michael believes that people deserves the best treatments possible. That extends beyond our products and stylists, it is also embedded in our day-to-day philosophy. This means that we are transparent, honest, straight-forward, and socially responsible in our day-to-day business and with our business partners.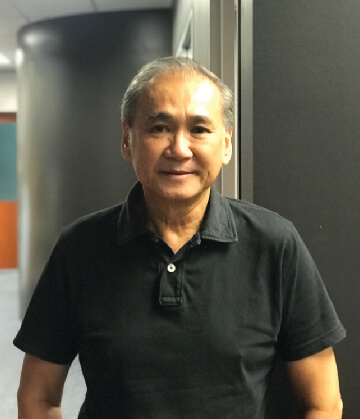 Mr. Michael Cheow
CEO/Founder
"Looking to freshen up your look?"
Let start to schedule an appointment.